On Tuesday 15 March, we celebrate World Social Work Day!
World Social Work Day is a day of recognition and an acknowledgement to the mahi and aroha Social Workers across the globe put in every day.
At Lifewise, we have a team of fantastic, hard-working Social Workers and kaimahi. Today we want to put the spotlight on some of them, to say thank you, we see you, and we appreciate you.
These are some of the many faces of the Lifewise Social Work and Family Service Team.
Bella (right) has been a practising social worker for 35 years; 8 of those years have been with Lifewise!
Bella is a Mana Whānau Supervisor.
Mana Whānau is a programme run by Lifewise to support families/whānau to stay together.
"It feels natural being a social worker," says Bella. "Coming from a collective culture we slot into roles on the marae. Mine was in the kitchen – serving people, making sure whanau are fed and looked after. There are many similarities in social work – making sure whanau are resourced to make their own decisions and supported, especially when they are vulnerable."   
"The work we do is tough and the people that we work alongside of are often overlooked/forgotten. Social Workers are change agents who can develop the services to meet the needs of the whanau," says Bella.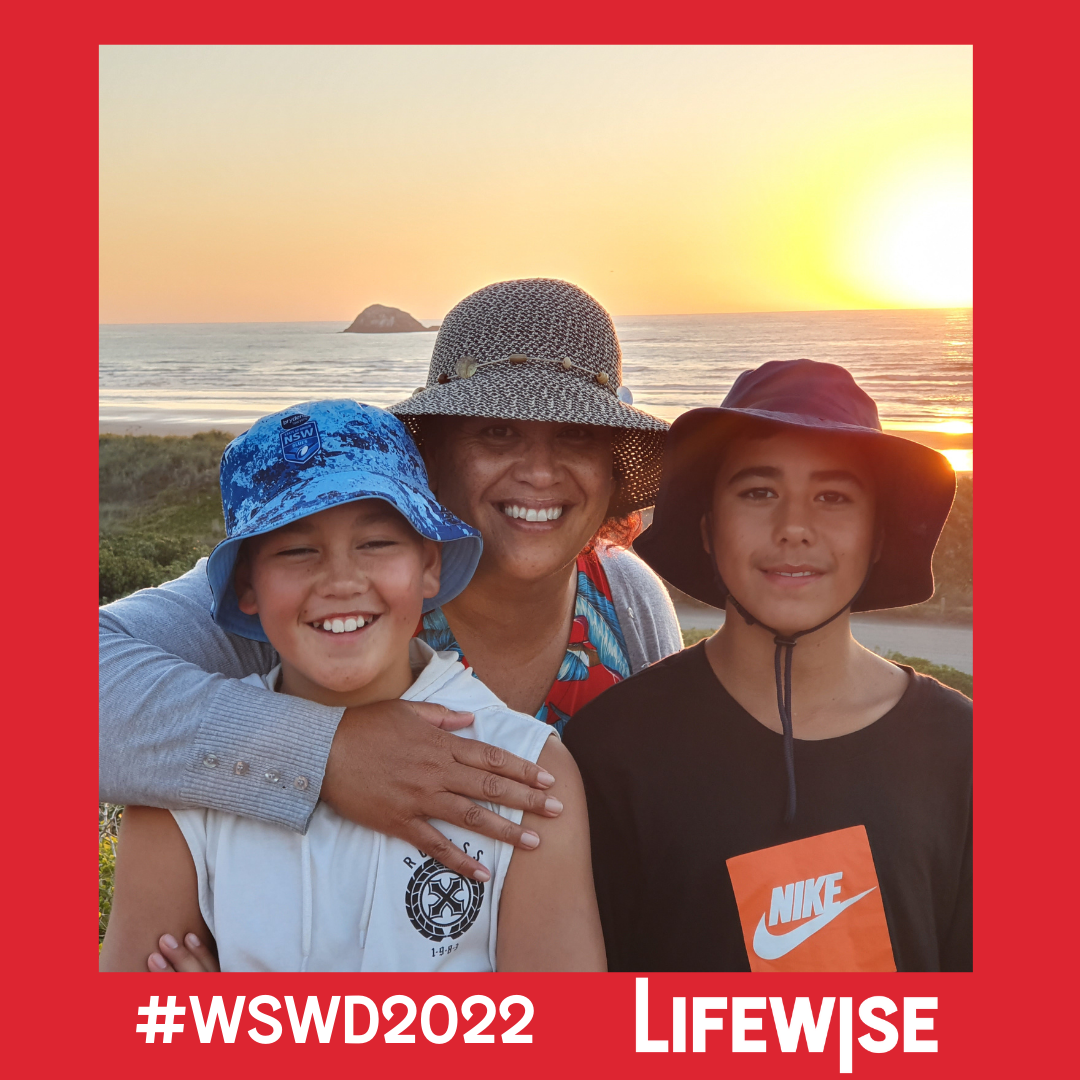 Natalie (left) has been a social worker for 15 years and she is our Tōku Whānau Kaiarahi.
Tōku Whānau is a 12-week programme designed to empower, support and resource whanau to recover, heal and stay safe from further family harm.  
"For us doing this mahi, it's the light in people's eyes when they first find hope. It's the joy of whanau as they reunite and forgive for a better tomorrow and brighter future for their tamariki. There could not be a more rewarding career," says Natalie.  
To those Social Workers just starting out, Natalie's advice to you is self-care. "Self-care is important as a Social Worker and there are a lot of strategies available.  Having good and regular Supervision is crucial for best practice," says Natalie.  
"On this day, I salute my fellow colleagues and friends and celebrate you all today. This day represents us being seen for the mahi that we do. Have the best day!" 
Jenny (right), is one of our Foster Care Social Workers / Christmas Elf when required.
Jenny has been with Lifewise for over a year and has been practising social work for the past five years.
Jenny's favourite thing about being a social worker is, "when stuff works! When something you have done makes a family's life better or easier or when you get a genuine smile or a laugh from a young person." 
And to all our Lifewise supporters, Jenny would like to say, "prevention is better than cure, thank you for supporting community work."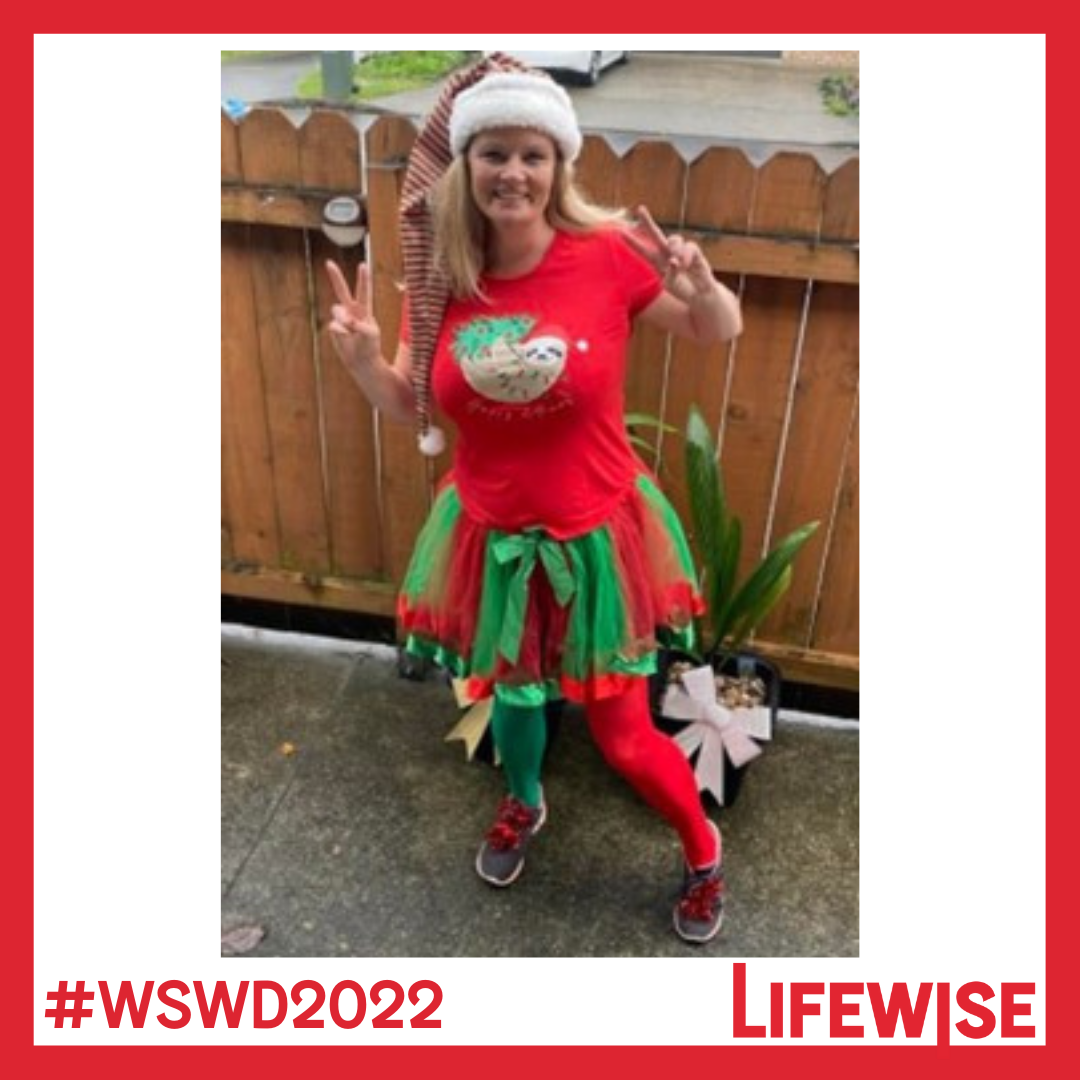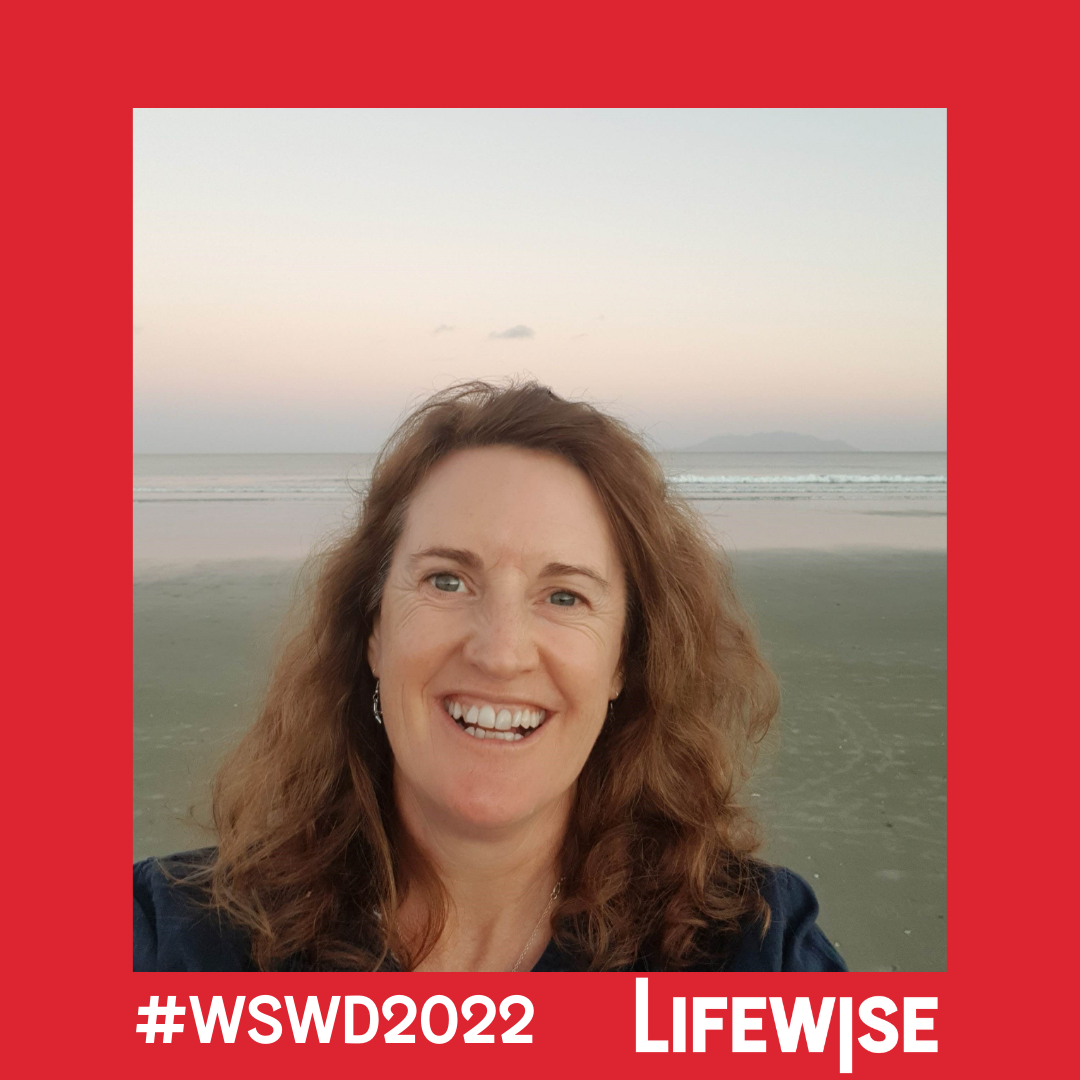 Sue (left) is a Mana Whānau Supervisor!
Sue's been with Lifewise for five years and loves meeting people and sharing their journey. "It is an incredible honour and very humbling that people open their doors to me and let me into their homes and lives," says Sue.  
"Mana Whanau has changed the lives of parents and children for the better. Thank you to Lifewise for being able to fund the pilot. We need to grow and share this programme so it is available more widely."  
When asked if there was anything Sue would tell her younger self when she was just starting out Sue responded, "use the experience in your team to support you. Build and use your networks. Ask lots of questions and listen more Don't work in isolation." 
If you'd like to support the awesome work of our Lifewise Social Workers and Lifewise Family Service Team, please donate today.
#WSWD2022 #ANZASW #Lifewise