We don't just help people with the challenges they're facing; we equip them to build brighter futures for themselves and others.
The Lifewise Executive Team
Murray comes to Lifewise with years of commercial experience and much experience in partnering with iwi, government, industry and Not For Profit organisations. Murray is of Ngāpuhi and Ngāti Paoa descent and is highly committed to the Kaupapa of Lifewise. Murray is led by his desire to deliver functional and impactful service to the community.
Shirley's whakapapa is to Ngai Takoto, Ngapuhi and Waikato iwi.  She has lived experience working within iwi social services, community development, counselling and most recently teaching in the tertiary sector.    Shirley has grown up in the Methodist church, specifically within Te Taha Maaori and more recently involved in the wider connexional boards.  The Methodist church affirms that
Te Tiriti o Waitangi is the covenant establishing our nation on the basis of a power-sharing relationship, and will guide how we undertake mission that reflects and proclaims the transforming love of God.
Dean holds qualifications in civil engineering, property and finance with over 25 years' experience in leading development and property teams on landmark projects and portfolios across all sectors in the property industry.
Rohan MacMahon has been a Lifewise Board member for three-and-a-half years, and as of 1 April 2020, he is the Chair of the Lifewise Board. He is a management consultant, formerly the Strategy Director at Crown Fibre Holdings. He also leads the 
Auckland Street Choir
, which he founded in 2015. Whether as a 
Lifewise Big Sleepout
participant or as a Splicer who brings city-centre folks together over a joyful tune, Rohan believes in bringing about positive changes by working together in harmony.
Marion is a retired public servant having enjoyed a career with the Ministry of Justice. Roles included being the Manager of the High Court in Auckland for 12 years and being the National Training Manager for Higher Courts. Marion attends the Pitt Street Methodist Church and her passion for Lifewise arises out of being inspired by the Methodist history of John and Charles Wesley and by the Lifewise way of developing solutions to community need. She has a post graduate Diploma in Management from Auckland University and is a Fellow of the ANZ Institute of Management. Marion was Chair of The Lifewise Trust Board from June 2009, when it was established, through to March 2020. She is also Chair of the MMN Board.
Vaughn is a Creative Director and business owner with a wealth of experience in advertising and media and communication.  He believes that for creativity to happen, companies and their Boards need diversity of thought and perspective and this is what he offers as a Director of Lifewise.  By day, Vaughn runs an Auckland-based advertising agency and is also a regular columnist and commentator in most media channels.
Jai has more than 13 years of Trans-Tasman experience as a tax consulting professional helping businesses navigate through increasingly complex tax rules and succeed in an era of rapid change. She specialises in providing advice on tax matters including tax structuring, mergers and acquisitions, cross-border investments and tax disputes and controversy. She has experience working in Big Four accounting firms and also gained legal experience working in the tax team of a leading full-service law firm in New Zealand.

She is passionate about contributing to communities and helping solve important societal issues like homelessness. She has been a participant in the Lifewise Big SleepOut twice and raised funds totalling c.$20k in both years. She also drove an initiative to raise funds to provide 300 winter care packages across the City Missions in Auckland, Wellington and Christchurch. Throughout her career she has been involved in mentoring programmes including running the EY Volunteer Engagement Programme which focuses on providing mentors to students in low decile schools and mentoring through the First Foundation Programme. She hopes to continue to utilise her skills and experience to help make a difference.
Sasha is a proven leader with significant experience in participating and reporting to Boards through various senior management, executive and voluntary positions held over the past 20 years.  This experience is complemented by being a qualified accountant and she hold a Masters in Advanced Leadership Practice from Massey University with an accompanying dissertation in Entrepreneurial Storytelling in New Zealand.   Sasha is passionate about authentic leadership and keeping the people at the heart of business and society.  She was a finalist in the Deloitte Top 200 New Zealand Young Executive of the Year for 2016 and 2017.

Sasha is an Edmund Hillary Fellow focussed on a mission to put the humanity back into business, especially regarding financial wellness.  Sasha also has lived experience with mental health, addiction and homelessness and believes it is important to contribute wider than yourself.  She has been involved from an early age in community work and participated in the Lifewise Big Sleepout in 2019.  She is keen to use her knowledge and experience to serve the community and contribute to a better and more inclusive society for all.
The Lifewise Senior Leadership Team
Sher joined Family Services in 2013 having previously worked for Lifewise in 2003 and 2005.  With a background in counselling and social work practices, Sher has extensive experience working with diverse client groups and complex social issues.  Committed to innovative responses and seeking positive change through whānau led, solution focused and preventative approaches Sher, has a passion for keeping tamariki safe and thriving, and whānau and individuals adequately supported, strong and connected to their communities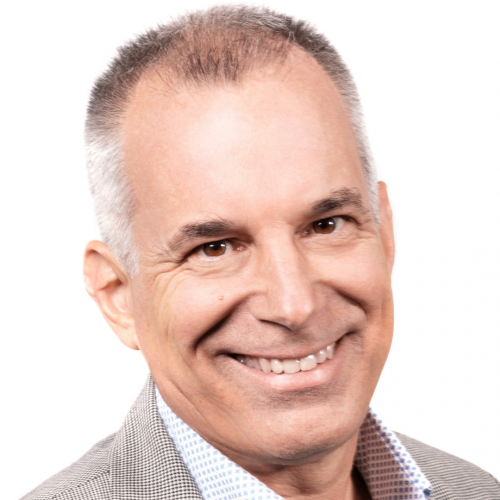 "I choose to work in health and disability services because of the many opportunities to support people to live their best lives in communities where inclusion and diversity are celebrated."
Rob brings with him 25 years of health and disability service management in not-for-profit and public service roles. Most recently, Rob managed the Ministry of Health's Auckland-based disability team with responsibility for seven district health board areas in the Midland and Northern regions. With a passion for the Enabling Good Lives principles, Rob's leadership focuses on delivering trustworthy in-home services for people who need healthcare assistance and supporting people, who want to, to create their own support arrangements via personal budgets such as individualised funding.
Rob was born in Barbados but has lived in Auckland since he was eight years old. He has also lived in Dunedin, Wellington and Otaki. His non-work passions include his family, conservation, outdoor pursuits and travel.
Peter leads the teams of
Housing First Auckland City Centre
 and our 
Youth Housing programme
. Originally from the UK, Peter has a background in social housing, community development, youth & community work and project management, spanning nearly 20 years in the NGO and local authority sector.

Peter is passionate about people and works to ensure that those who benefit from our services are at the heart of everything we do – engaged, consulted and integral to the planning, delivery and evaluation of our work.

"It's great to be part of the Lifewise team we have an amazingly diverse, dedicated and skilled workforce who work tirelessly to make a difference to those in most need of help and support."

Outside of Lifewise, Peter enjoys spending time with his family in the great outdoors, exploring new places and enjoying NZ's beautiful landscapes.
Katee oversees the ECE services of Lifewise. With an extensive background in teaching, management and education facilitation, Katee joined the team at Lifewise in 2015.

Katee's goal is to create high quality low cost childcare within the community for children and families who otherwise may not have the opportunity.

"It's a real privilege to be in a role that allows me to contribute so positively to the lives of young children and their families."
Te Arawa te Waka
Te Arawa te Iwi
Whakaue te Tangata
Ngati Karenga te Hapu
Ngongotaha te Maunga
Utuhina te Awa
Para Te Hoata Te Kohea te Marae
Tunohopu te Tipuna
Ko Haehaetu Barrett toku ingoa, ko au te Kaiwhakahaere o Lifewise Rotorua
Kia ora, my name is Haehaetu Barrett, I am the Service Manager of Lifewise Rotorua. I have been with the organisation since June 2010, we are based in region of Te Arawa, Rotorua. Rotorua is one of the exciting teams at Lifewise and I am privileged to provide leadership for our small workforce and the communities that we serve.
My background is Management and Leadership in Community Mental Health and Addictions at the NGO level and also Regional Workforce Development throughout the Midland DHB regions. I am a Social Worker by trade (2000), however have held Senior Management roles for the last 15 years. I have a PostGrad Cert in Business Management and am currently on the pathway to achieving my MBA with the University of Waikato.
My family are my strength and my children are my pulse for leading Community Development strategies both at a personal and professional level.
Darragh O'Riordan is driven by a desire to work collaboratively in order to create positive social change in a local and individual context. Experienced in fundraising, marketing and public relations, Darragh chooses to combine this knowledge to help enhance the lives of people who have experienced vulnerable times.

Darragh was born in London to Irish parents and witnessed the effects of poverty and social injustice from an early age. She attributes her strong work ethic and commitment to the community and to her mother who mentored Darragh from an early age to use the privilege of education, health and well-being to better society.
Stay connected with what's happening at Lifewise.