Merge Community is a taonga grown from the street whānau of Auckland's inner city. We grow hope, wellness and self-determination with street whānau in Auckland's inner city. 
– Peer support
– Social and community enterprise
– Advocacy
– Community building 
Merge is a doorway to support and opportunities
Lived experience and peer support are at the heart of our approach. Lived experience means the knowledge, wisdom and expertise that comes from experiencing major life challenges. Peer support is given by those with lived experience who get training and skills based on their own experiences so that they can help others. 
Street whānau are those who are sleeping rough, homeless or 'vulnerably housed', including those in emergency housing, overcrowded homes or boarding houses. Street whānau includes those at risk of becoming homeless such as prison-leavers or those stuck in emergency housing. 
Our team is made up of staff and trained volunteers, most with lived experience of homelessness, addictions or mental health distress. You'll find us in the Merge Café, 453 Karangahape Rd and in the space upstairs. 
For more information about our approach, visit our report 'Learnings from the Street'. 
Peer Support volunteers offer support and advocacy at the Merge Café, every weekday between 10am – 12pm. 
We can support and advise you about housing and services such as Work and Income. Just come into Merge Café and ask for Peer Support. 
We only work face-to-face and it's first come, first served. You can find information about other resources and services at Auckland Council community safety or at healthpoint for mental health, addiction and other services. 
Our volunteers have lived experience of rough sleeping. Lifewise supports them with hands-on training and development opportunities. Volunteering as a peer support person can be a stepping stone to a profession in peer support. 
"I moved from being a client to a peer support volunteer. I came to see what they could do for me and I saw that I could do things for myself."
Haven is a peer-led after hours support space where you can drop in. It's hosted at Merge Café, 453 Karangahape Rd.
If you are dealing with addiction, mental health or rough sleeping, Haven is a quiet place to recover, connect and get support from people who have life experience and provide hope and guidance. 
Haven runs at the weekends at Merge Café: 
Friday 5pm-9pm
Saturday 9am-9pm
Sunday 9am-6pm
Haven is a collaboration between Lifewise, Odyssey and Mind and Body who all use a peer support approach to addiction, mental health or homelessness.  
"Riporipo kau ana, ka pōkarekare te wai. The whirlpool we create, causes ripples. Our experiences influence others."
– Whakatauki by Ken Kerehoma, Former Pou Manukura, Lifewise
Social enterprise and work opportunities
We build work and income earning opportunities around people, rather than trying to fit people into existing work. The best pathways for people are around their skills, interest and knowledge. We go with their energy and explore their ideas. 
Merge also works alongside work agencies that are open to taking a more tailored approach to offering work and career opportunities. 
Lifewise Works is a social enterprise offering cleaning and moving services to social housing providers and new builds. Our crew are people wanting to build their work muscle, most have experienced sleeping rough at some point in their life and see work as an opportunity to earn some extra money, build some work history on their resume, and/or have some meaningful mahi to keep them busy during the week. Lifewise Works makes it possible for people to build work into their life.
If you are interested in becoming one of our customers or want to support our mahi, please email works@lifewise.org.nz 
Ringa Wera  
Ringa Wera is all about eating well, cooking together and sharing food in a weekly cooking session. Having affordable healthy food is increasingly challenging – living in the inner city means food is expensive and supermarket choices limited. People are increasingly dependent on free food, food parcels and hustling and food falls off their priority list. Good kai and cooking also offer the opportunity for people to hang out in the kitchen and cook together. This helps build connections and friendships. 
Urban Hīkoi 
Urban Hikoi provides guided hīkoi (walks) around the city centre of Tamaki Makaurau, led by people who have experienced sleeping rough. Our guides invite people to see the city through their eyes; as a bedroom; a lounge; a playground and a bathroom. The Hikoi is a 90-minute experience for locals and tourists. All walks end with a meal at Lifewise Merge Café. If you are interested in booking a Hikoi with Lifewise along Karangahape Rd, please email works@lifewise.org.nz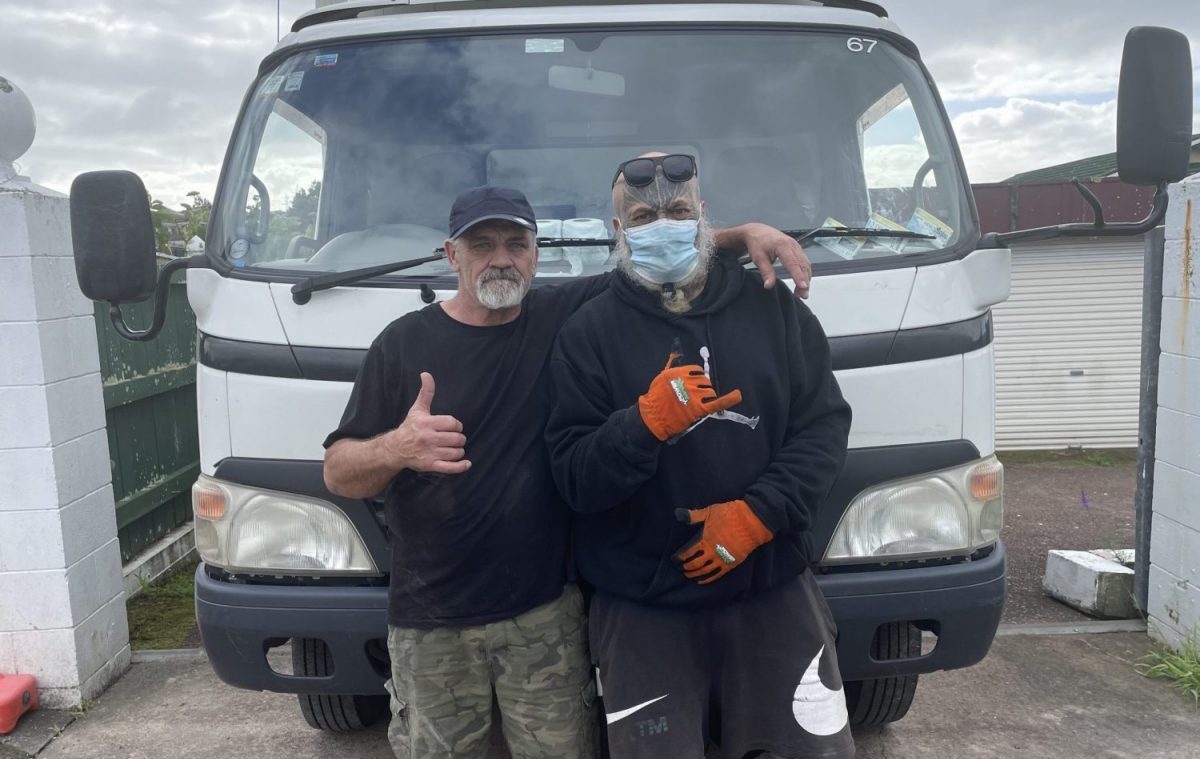 "We pick someone up off the concrete, give them a home. The ones that want to move forward come to our peer support team. They won't find that at other services. This comes from the heart."
We support ideas from Street whānau to be tested and to fly, and 'merge' communities to break down myths and bring people together.
Our successful community building includes work at emergency housing motels with shared cooking spaces and support groups for addiction.
We've trialed community spaces such as maker spaces and community resource spaces. One example is Te Whare – a community resource space in Pitt St. Te Whare was kaupapa Māori and led by lived-experience, bringing artists and creatives together to build community.
Stay connected with what's happening at Lifewise.