The holiday season has come around again, and it's a time of giving, community, and love for your fellow person. In our mission to support people out of homelessness, we've set up a Christmas Appeal once every year, focusing on the story of one person who has overcome extreme adversity to get their life back on track. The donations from this appeal go to Lifewise and help us to keep all of our programs running for the coming year, so that we can keep supporting the most vulnerable Auckland residents to get the help they need.
For our appeal this year, we are focusing on the story of Marama*. A homeless young mum in an extremely difficult situation, Marama turned to Lifewise for help while living on the streets. This is her story.
Marama's Story: A Young Mother Surviving Auckland's Streets
As a nineteen-year-old, Marama found herself facing a difficult choice: stay in a home where she didn't feel safe and cared for, or leave and live on the streets, which was the only life she could afford on her own. To keep herself as safe as possible, Marama chose to leave her home, and began a life on Auckland's cold, concrete streets.
Marama gradually learned how to protect herself, forming a community with other rough sleepers. As a young woman, she was extremely vulnerable, and struggled with depression due to her unwelcome situation. Eventually, she found Merge Café, Lifewise's community café on Karangahape Road, and connected with the people there through community programs like art and cooking classes. She found a place that accepted her.
For two years she survived on the streets, and it was during this time that she fell pregnant. After watching her friend and fellow rough sleeper Jasmine have her baby taken from her, she realised that she had to change her life to keep her child. With nowhere else to reach for, she went to Merge Café, and through them, she was put in touch with Lifewise's Housing First program.
Now, Marama has been living in a safe and warm home of her own for the past six months, raising a beautiful baby, and learning the skills she needs to thrive as a young mum.

* Findings from the Auckland Homeless Count
How You Can Give Back this Christmas
For every story like Marama's, there are hundreds more that do not end as happily. Having a home is a basic human right, but so many people find themselves in situations where that right is stripped from them, where they must ultimately choose between safety and a roof over their heads.
Our mission is to help every person on the streets get back to stable footing. To do that, we need your help. You can change a life this Christmas by setting up a donation where you can support initiatives like the Housing First and Youth Housing programs.
These programs help provide homes for vulnerable people who would otherwise be on the streets and support them to build the skills they need to survive in the modern world. By donating once or setting up a regular monthly donation, you would be contributing to life-changing work and helping to make Auckland a much better place.
Give the gift of a home this Christmas
By donating to Lifewise, you are helping to undercut the systems of poverty and abuse that put vulnerable people like Marama on the streets. We aim to make lasting change by providing stable foundations for people experiencing homelessness in Auckland.
If you'd like to set up a donation, simply head to our Everyday Hero page to read more about Marama's story, or discover more about our initiatives by heading to the Lifewise website. End your year by making a positive change!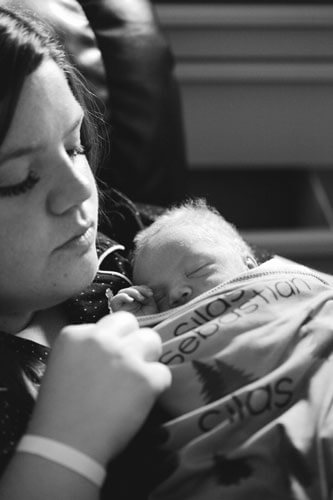 *name changed to protect privacy