Meet Kevin, a Tāmaki Makaurau community superstar.
Kevin makes the most out of life and likes to make a difference by helping others.
Kevin came on board as a client with Lifewise Health and Disability in 2018. He has a team of passionate Lifewise Homecare Workers who support him daily with his housework and other day-to-day activities such as meal preparation.  
Recently, Kevin ran into a bit of trouble as he was no longer able to repair his car because of the high repair costs and due to his medical condition, Kevin is unable to use public transport. This made it quite difficult and isolating for Kevin. Fortunately, a few months ago, Kevins Homecare Worker Jules recommended that he apply to the lottery commission.
After a few attempts, Kevin was awarded a lotteries grant, and he was able to purchase a car that had been converted to allow for easy access and wheelchair use. Shirley, one of Kevin's Homecare Workers, says, "it's a real blessing, and it has given Kevin confidence to get out and about and to also help other people."
Kevin has a nursing background and previously worked in the mental health space, and his new car has enabled him to connect back to the community. Kevin can now run his neighbours to doctors' appointments, drop off food parcels and visit friends. Kevin has always been supportive of his neighbours and locals, and now he is able to help with transport for shopping and hospital appointments.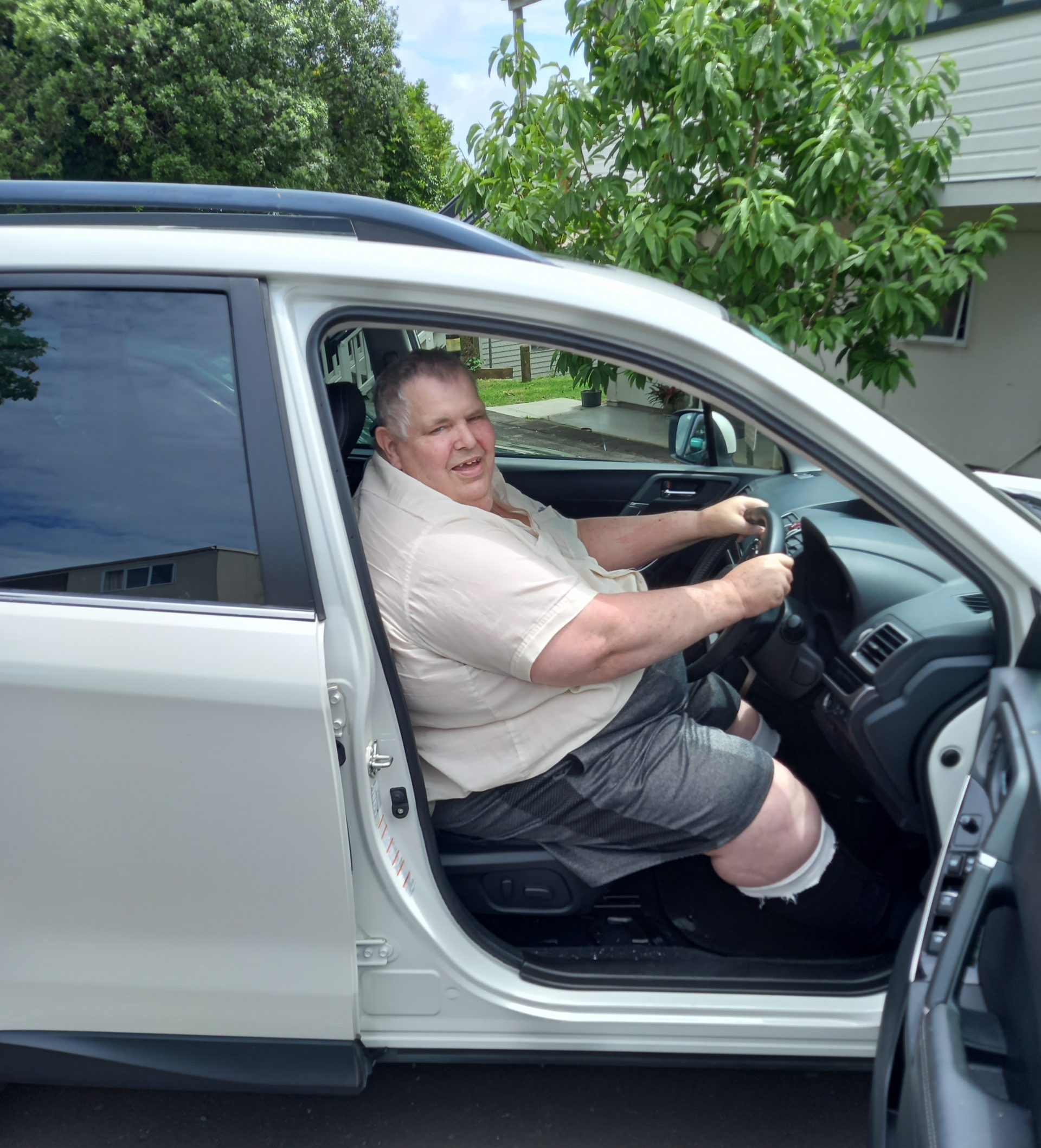 Kevin says, "I'm so thrilled, I feel so independent, and I can now give back and help others."
Kevin is just one of the many wonderful people in our community and one Lifewise is proud to support and work alongside.