The Lifewise Executive Team
Moira Lawler, Chief Executive, Lifewise
Moira has a background in community education, community development and local economic development. She has worked in a range of governance and leadership roles in the NGO and government sectors in West Auckland and Porirua.
Before joining Lifewise, Moira was the General Manager of Strategy and Planning at Porirua City Council, responsible for long term planning, community engagement, city development and land use planning. She has a passion for community development and community engagement and has held governance roles in these areas nationally and internationally.
John MacDonald, Head of Mission, Methodist Mission Northern
Per Mare Per Terras. By sea, by land. The salty sea is in my blood, and connectedness to the land in my bones. The ancient MacDhòmhnaill motto still says it for me.
My family, close and extended, my community close and extended, I find my soul enriched by so many friends. We journey together enjoying a family-ness beyond bloodlines, each intimate and characterized by unique realities.
He tangata, he tangata, he tangata, nothing more and nothing less. The privilege has been mine to enjoy great people and places for lots of years.
Bruce Stone, Chief Executive, Airedale Property Trust
Bruce has 40 years of accounting and management experience in construction and property development.
Prior to joining Airedale Property Trust, he was Director of a company that developed over 400 affordable houses; 210 of these were social housing. He then had five years' experience as Special Programmes Manager, Property Improvement Team HNZC responsible for Modernisation, EEF, Refurbishment and Rural Housing programmes.
Bruce has been with Airedale Property Trust since its incorporation in 2009.
Marion Hines
Marion Hines is the current chair of The Lifewise Trust. She is a retired public servant having enjoyed a career with the Ministry of Justice. Roles included being the Manager of the High Court in Auckland for 12 years and being the National Training Manager for Higher Courts. She is also the current chair of a well established Auckland theatre company, Pilgrim Productions. Marion attends the Pitt Street Methodist Church and her passion for Lifewise arises out of being inspired by Methodist history of John and Charles Wesley and by the Lifewise way of developing solutions to community need. She has a post graduate Diploma in Management from Auckland University and is a Fellow of the NZ Institute of Management.
Peter Glensor
After a period of elected office in health and local government, Peter has returned to operational leadership in the community sector and has been asked to head up a new entity – Hui E! Community Aotearoa – to connect, support, strengthen and promote the Community Sector – the broad voluntary and community sector, tangata whenua organisations, charities, incorporated societies, clubs, boards, trusts and informal community groups.
Peter is also a Member of the District Licencing Committee – Hutt City Council, is Principal Consultant and Director for Common Life Ltd, Board Chair of Wesley Community Action and a Board Member of Gillies McIndoe Research Institute.
Katherine Ravenswood
Dr Katherine Ravenswood is a senior lecturer in management in the Faculty of Business at AUT University. Her research and teaching expertise are in employment relations and HRM, and current research focuses on employment in aged care, and the careers of professional women. Prior to becoming an academic Katherine held a number of roles in administration and management.
Dr Julia Ioane
Dr Julia Ioane is clinical psychologist from the villages of Fasitoouta and Leauvaa in Samoa; born and raised in South Auckland where she trained at the University of Auckland.  Dr Ioane is a lecturer at AUT teaching students in children and adolescent mental health; and client issues.  She has a small private practice where she continues to write psychological reports for the family and youth court; education and parenting assessments; and therapy with vulnerable children, youth and their whanau.
Dr Ioane has been a manager for the Ministry of Education providing financial and administrative management to clinical teams in special education. She has had clinical experience working at SAFE Network Ltd providing assessments and therapy for youth with sexual offending behaviour and was involved in the development and implementation of Talavou – a group therapy programme for Pacific Island youths with sexual offending behaviour. She has presented at international conferences regarding her work in this area.
Dr Ioane also worked for Regional Youth Forensic Service providing youth court psychological reports; mental health asessments and therapy for children and youth in secure residences; and court liaison work providing brief mental health assessments for youth appearing in the youth court. Prior to AUT, she was a Clinical Leader for Youth Services at Youth Horizon. Dr Ioane has published in national and international journals regarding pacific island youth and general youth matters.
Mark Gosche
Mark is a member of the Labour Party and was a Member of Parliament from November 1996 – November 2008. He is of Pacific Island descent and has been active in New Zealand's Pacific Islander community. He was National Manager of the Ministry of Pacific Island Affairs from April 2010 – October 2011 and Chief Advisor Strategic Relationships Auckland for the Ministry of Pacific Island Affairs from October 2011 – July 2014.
Tayyaba Khan
Tayyaba Khan is Manager Community Engagement at the Office of Ethnic Communities. In her many avatars, Tayyaba has also been CEO of ChangeMakers Refugee Forum, and Operations Manager at CAGE, an independent UK-based advocacy organization. Most recently, Tayyaba has worked with the Splice team to connect people who live in Auckland's city centre.
Rohan MacMahon
Rohan MacMahon is a management consultant, formerly the Strategy Director at Crown Fibre Holdings. He also leads the Auckland Street Choir, which he founded in 2015. Whether as a Lifewise Big Sleepout participant or as a Splicer who brings city-centre folks together over a joyful tune, Rohan believes in bringing about positive changes by working together in harmony.
The Lifewise Executive Team
Katee oversees the ECE services of Lifewise. With an extensive background in teaching, management and education facilitation, Katee joined the team at Lifewise in 2015.
Katee's goal is to create high quality low cost childcare within the community for children and families who otherwise may not have the opportunity.
"It's a real privilege to be in a role that allows me to contribute so positively to the lives of young children and their families."
Peter Shimwell, Community Services Manager
Peter leads the Community Services area with Lifewise which consists of Family Services, Housing First Auckland City Centre, and our Youth Housing programme. Originally from the UK, Peter has a background in social housing, community development, youth & community work and project management, spanning nearly 20 years in the NGO and local authority sector.
Peter is passionate about people and works to ensure that those who benefit from our services are at the heart of everything we do – engaged, consulted and integral to the planning, delivery and evaluation of our work.
"It's great to be part of the Lifewise team we have an amazingly diverse, dedicated and skilled workforce who work tirelessly to make a difference to those in most need of help and support."
Outside of Lifewise, Peter enjoys spending time with his family in the great outdoors, exploring new places and enjoying NZ's beautiful landscapes.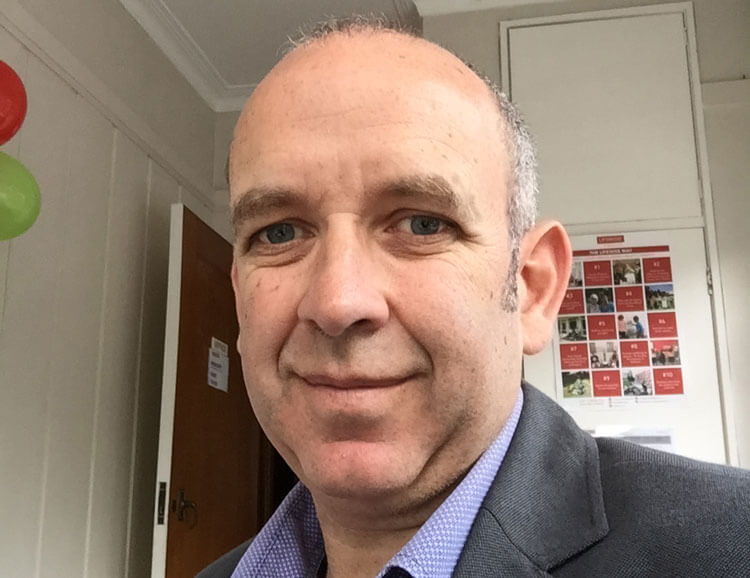 I have worked for the past 22 years in the health industry both in New Zealand and the U.K. I have a clinical background as a physiotherapist and in the last 10 years have moved into management roles within the rehabilitation and disability sectors. I am passionate about leading teams to deliver high quality health services to vulnerable people in our communities.
Outside of work I still play "old men" football during the winter and enjoy supporting my two children in their sporting and social pursuits all year round, of which there are many!
Zoe Truell, Practice & Development Manager
Zoe Truell has a background in social work, community development, service development and human centred design. She has worked in local and central government and in the NGO and community sector. Prior to starting at Lifewise in March 2016, Zoe introduced a human centred design approach into service development and delivery at the Waste Solutions Unit in Auckland Council. Zoe has previously worked for Child Youth and Family where she specialised in foster care.
Zoe is passionate about enabling and empowering marginalized people and communities. She uses participatory human centred design models and integrated approaches and methodologies to tackling complex social issues.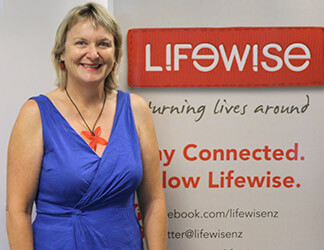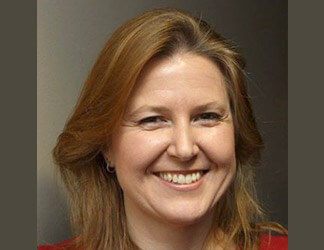 Fiona Masson, Group Human Resources Manager
It is people, it is people, it is people – nothing is more important to the success of any organisation or any community than the people themselves. My work in Human Resources is focused on enhancing organisational outcomes through people. Engaged staff, led effectively, lead to better customer outcomes and organisational sustainability. I believe that first you have to build, engage and support your internal team and community so that they can perform at their best for customers, clients, and the wider community. As a Human Resource and Organisational Development professional I have worked across a number of different industries and sizes of organisations including community governance roles.
Haehaetu Barrett, Service Manager, Lifewise Rotorua
Te Arawa te Waka
Te Arawa te Iwi
Whakaue te Tangata
Ngati Karenga te Hapu
Ngongotaha te Maunga
Utuhina te Awa
Parata te Hoata te Marae
Tunohopu te Tipuna
Ko Haehaetu Barrett toku ingoa, ko au te Kaiwhakahaere o Lifewise Rotorua
Kia ora, my name is Haehaetu Barrett, I am the Service Manager of Lifewise Rotorua. I have been with the organisation since June 2010, we are based in region of Te Arawa, Rotorua. Rotorua is one of the exciting teams at Lifewise and I am privileged to provide leadership for our small workforce and the communities that we serve.
My background is Management and Leadership in Community Mental Health and Addictions at the NGO level and also Regional Workforce Development throughout the Midland DHB regions. I am a Social Worker by trade (2000), however have held Senior Management roles for the last 15 years. I have a PostGrad Cert in Business Management and am currently on the pathway to achieving my MBA with the University of Waikato.
My family are my strength and my children are my pulse for leading Communtiy Development strategies both at a personal and professional level.
Bernadette Murphy, Group Manager Fundraising, Marketing and Communications
Bernadette has a passion for arts within our communities as a form of expression and identity; she has worked with Toi Ora Live Art Trust in Grey Lynn to follow that passion. Prior to joining Lifewise, she worked as consultant/contractor across North Island charitable organisations, whilst completing her MBA at the University of Auckland.
As Group Manager Fundraising, Marketing and Communications, Bernadette leads a team that builds lasting relationships, enhances Lifewise's financial sustainability, and advocates for our work and the people we work with.