The Lifewise Executive Team
Jo Denvir, Chief Executive, Lifewise
Jo Denvir joined Lifewise as the CE on 14 April 2020. She is an experienced and committed Chief Executive in leading non-profit organisations, with a deep connection to the Mahi of Lifewise. Jo's background includes six years leading Lifeline Aotearoa and while there, turning it into a national organisation that better suits its ability to carry out its critical work of saving lives. Jo also has experience in property — both social housing as well as commercial property — and has managed and advised regional housing projects in Australia.
John Murray, Acting Head of Mission, Methodist Mission Northern
The Mission always believed the strength of the individual was found in the strength of the community and maintaining a delicate balance between the idealism of each person and the collective best interest. No more so is this visible than in our present situation: The COVID-19 Lockdown.
Today we are all writing the next chapter to the story of this organisation and its Three Trusts. Historians in the future will say that somethings were done brilliantly and others a mistake. But what they will all say with certainty is that the staff of Airedale Property Trust, Lifewise and Methodist Mission Northern, through their team work, achieved an amazing feat.
Take care, be strong and of good courage. And remember, 'we are not alone'.
Bruce Stone, Chief Executive, Airedale Property Trust
Bruce has 40 years of accounting and management experience in construction and property development.
Prior to joining Airedale Property Trust, he was Director of a company that developed over 400 affordable houses; 210 of these were social housing. He then had five years' experience as Special Programmes Manager, Property Improvement Team HNZC responsible for Modernisation, EEF, Refurbishment and Rural Housing programmes.
Bruce has been with Airedale Property Trust since its incorporation in 2009.
Rohan MacMahon
Rohan MacMahon has been a Lifewise Board member for three-and-a-half years, and as of 1 April 2020, he is the Chair of the Lifewise Board. He is a management consultant, formerly the Strategy Director at Crown Fibre Holdings. He also leads the Auckland Street Choir, which he founded in 2015. Whether as a Lifewise Big Sleepout participant or as a Splicer who brings city-centre folks together over a joyful tune, Rohan believes in bringing about positive changes by working together in harmony.
Marion Hines
Marion is a retired public servant having enjoyed a career with the Ministry of Justice. Roles included being the Manager of the High Court in Auckland for 12 years and being the National Training Manager for Higher Courts. Marion attends the Pitt Street Methodist Church and her passion for Lifewise arises out of being inspired by the Methodist history of John and Charles Wesley and by the Lifewise way of developing solutions to community need. She has a post graduate Diploma in Management from Auckland University and is a Fellow of the ANZ Institute of Management. Marion was Chair of The Lifewise Trust Board from June 2009, when it was established, through to March 2020. She is also Chair of the MMN Board.
Vaughn Davis
Vaughn is a Creative Director and business owner with a wealth of experience in advertising and media and communication.  He believes that for creativity to happen, companies and their Boards need diversity of thought and perspective and this is what he offers as a Director of Lifewise.  By day, Vaughn runs an Auckland-based advertising agency and is also a regular columnist and commentator in most media channels.
Peter Glensor
Peter's last job was founding Hui E! Community Aotearoa – to promote and support the whole NGO sector.  His background was as a Methodist minister, in the ecumenical movement, aid and development, and community work.  He managed a Hutt Valley community health service, then a national network – Health Care Aotearoa.  He was a member and Chair of Hutt Valley DHB, Chair of the national DHBs, and Deputy Chair of Capital and Coast DHB.  He was 9 years a Wellington Regional Councillor, becoming Deputy Chair and responsible for Public Transport.  With 40 years of wide ranging leadership in the community sector he now chairs Wesley Community Action, and is on the Boards of Problem Gambling Foundation Neighbours Day Trust, and Palmerston North Methodist Social Services.  He chairs the Methodist Alliance Housing programme, and is active in work on climate change.  Peter and his wife Joan Skinner live in Korokoro, enjoying their merged family of 6 children and 10.5 grandchildren.
Abhishek Solomon
Abhishek is the Presbyter at the East Coast Bays Methodist Parish.  As a parish minister, he offers leadership in terms of organizing, empowering, and implementing various programs in the life of the parish. He believes in an invitational style of leadership, which is about inviting and inspiring people to come together from diverse backgrounds and various levels of experience to contribute to the collective good. His knowledge of working with people in and outside the church setting has made him aware of what is important for him, which is being committed to listening and serving others, and to being devoted to the inclusive and social outlook of the Christian faith. He holds a deep sense of responsibility, a strong passion for justice, and a commitment to critically engaging with the social and political realities of our time.
Abhishek also serves on the Board of Mission and Ecumenical which is assigned with the task of supporting and strengthening the mission and ecumenical understanding of the Methodist Church of New Zealand by promoting a concern for social justice and the concern of the world in ecumenical relationships with the Methodist Church of New Zealand. He also sits on the Auckland Synod Executive.
Sasha Lockley
Sasha is a proven leader with significant experience in participating and reporting to Boards through various senior management, executive and voluntary positions held over the past 20 years.  This experience is complemented by being a qualified accountant and she hold a Masters in Advanced Leadership Practice from Massey University with an accompanying dissertation in Entrepreneurial Storytelling in New Zealand.   Sasha is passionate about authentic leadership and keeping the people at the heart of business and society.  She was a finalist in the Deloitte Top 200 New Zealand Young Executive of the Year for 2016 and 2017.
Sasha is an Edmund Hillary Fellow focussed on a mission to put the humanity back into business, especially regarding financial wellness.  Sasha also has lived experience with mental health, addiction and homelessness and believes it is important to contribute wider than yourself.  She has been involved from an early age in community work and participated in the Lifewise Big Sleepout in 2019.  She is keen to use her knowledge and experience to serve the community and contribute to a better and more inclusive society for all.
Jai Nario – LLB, BCom, CAANZ, MTaxS
Jai has more than 13 years of Trans-Tasman experience as a tax consulting professional helping businesses navigate through increasingly complex tax rules and succeed in an era of rapid change. She specialises in providing advice on tax matters including tax structuring, mergers and acquisitions, cross-border investments and tax disputes and controversy. She has experience working in Big Four accounting firms and also gained legal experience working in the tax team of a leading full-service law firm in New Zealand.
She is passionate about contributing to communities and helping solve important societal issues like homelessness. She has been a participant in the Lifewise Big SleepOut twice and raised funds totalling c.$20k in both years. She also drove an initiative to raise funds to provide 300 winter care packages across the City Missions in Auckland, Wellington and Christchurch. Throughout her career she has been involved in mentoring programmes including running the EY Volunteer Engagement Programme which focuses on providing mentors to students in low decile schools and mentoring through the First Foundation Programme. She hopes to continue to utilise her skills and experience to help make a difference.
Troy Sugrue
Troy is a Company Director who grew up in a strongly Methodist family and as a teenager, experienced the world of social transformation which set a trajectory for the rest of his life. The compassion and activism he learnt from his mother and grandmother are perfectly reflected in the first theological principle shared under the Lifewise Vision – "We believe we are part of a movement which requires us to stand in solidarity with those who struggle with hope towards social conditions which offer equity and justice."
Troy was involved in the Methodist Youth Division and involved in implementation of the National Youth Policy. He found the shared whakapapa between the theology and aspirations of the Methodist youth policy and the values of Lifewise deeply compelling. He learnt skills in youth ministry that have served him well throughout his life and have played a significant role in his business ventures.
Caring for people and working for a better world is in Troy's blood. His focus for the last 20 years has been family and business, but he has always responded to human need when he sees it.  Just by supporting people in his community has given him significant experience in the areas of mental health, addiction, homelessness and issues related to poverty.  He has supported people with everyday social problems and people on the fringe of society in extreme crisis. Although not an expert in any area of social service, he has a genuine understanding of the challenges and what it takes to make a difference.
The Lifewise Executive Team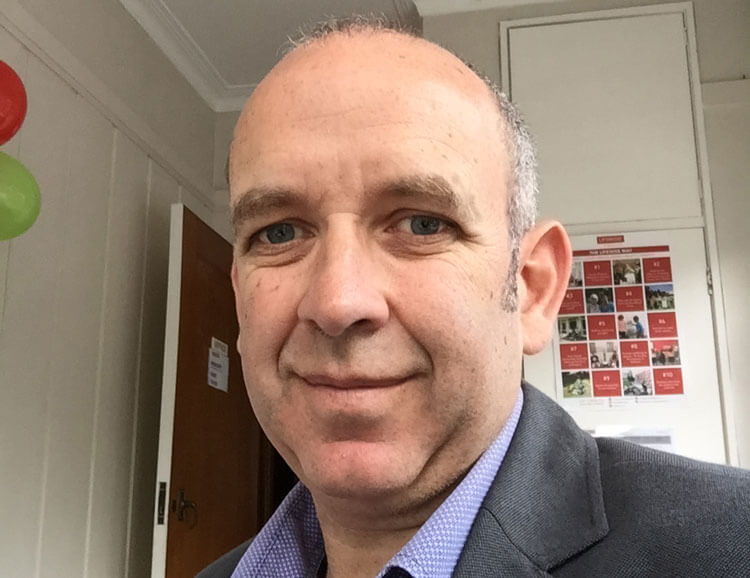 I have worked for the past 22 years in the health industry both in New Zealand and the U.K. I have a clinical background as a physiotherapist and in the last 10 years have moved into management roles within the rehabilitation and disability sectors. I am passionate about leading teams to deliver high quality health services to vulnerable people in our communities.
Outside of work I still play "old men" football during the winter and enjoy supporting my two children in their sporting and social pursuits all year round, of which there are many!
Peter Shimwell, Community Services Manager
Peter leads the Community Services area with Lifewise which consists of Family Services, Housing First Auckland City Centre, and our Youth Housing programme. Originally from the UK, Peter has a background in social housing, community development, youth & community work and project management, spanning nearly 20 years in the NGO and local authority sector.
Peter is passionate about people and works to ensure that those who benefit from our services are at the heart of everything we do – engaged, consulted and integral to the planning, delivery and evaluation of our work.
"It's great to be part of the Lifewise team we have an amazingly diverse, dedicated and skilled workforce who work tirelessly to make a difference to those in most need of help and support."
Outside of Lifewise, Peter enjoys spending time with his family in the great outdoors, exploring new places and enjoying NZ's beautiful landscapes.
Katee oversees the ECE services of Lifewise. With an extensive background in teaching, management and education facilitation, Katee joined the team at Lifewise in 2015.
Katee's goal is to create high quality low cost childcare within the community for children and families who otherwise may not have the opportunity.
"It's a real privilege to be in a role that allows me to contribute so positively to the lives of young children and their families."
Zoe Truell, Practice & Development Manager
Zoe Truell has a background in social work, community development, service development and human centred design. She has worked in local and central government and in the NGO and community sector. Prior to starting at Lifewise in March 2016, Zoe introduced a human centred design approach into service development and delivery at the Waste Solutions Unit in Auckland Council. Zoe has previously worked for Child Youth and Family where she specialised in foster care.
Zoe is passionate about enabling and empowering marginalized people and communities. She uses participatory human centred design models and integrated approaches and methodologies to tackling complex social issues.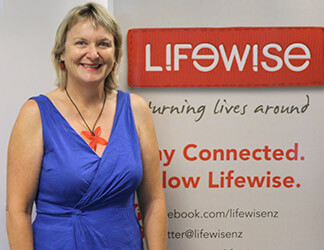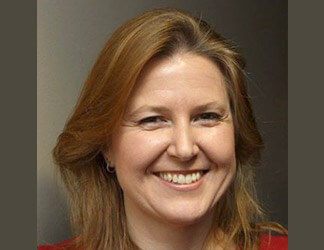 Fiona Masson, Group Human Resources Manager
It is people, it is people, it is people – nothing is more important to the success of any organisation or any community than the people themselves. My work in Human Resources is focused on enhancing organisational outcomes through people. Engaged staff, led effectively, lead to better customer outcomes and organisational sustainability. I believe that first you have to build, engage and support your internal team and community so that they can perform at their best for customers, clients, and the wider community. As a Human Resource and Organisational Development professional I have worked across a number of different industries and sizes of organisations including community governance roles.
Haehaetu Barrett, Service Manager, Lifewise Rotorua
Te Arawa te Waka
Te Arawa te Iwi
Whakaue te Tangata
Ngati Karenga te Hapu
Ngongotaha te Maunga
Utuhina te Awa
Para Te Hoata Te Kohea te Marae
Tunohopu te Tipuna
Ko Haehaetu Barrett toku ingoa, ko au te Kaiwhakahaere o Lifewise Rotorua
Kia ora, my name is Haehaetu Barrett, I am the Service Manager of Lifewise Rotorua. I have been with the organisation since June 2010, we are based in region of Te Arawa, Rotorua. Rotorua is one of the exciting teams at Lifewise and I am privileged to provide leadership for our small workforce and the communities that we serve.
My background is Management and Leadership in Community Mental Health and Addictions at the NGO level and also Regional Workforce Development throughout the Midland DHB regions. I am a Social Worker by trade (2000), however have held Senior Management roles for the last 15 years. I have a PostGrad Cert in Business Management and am currently on the pathway to achieving my MBA with the University of Waikato.
My family are my strength and my children are my pulse for leading Community Development strategies both at a personal and professional level.
Darragh O'Riordan, Fundraising, Marketing & Communications Manager
Darragh O'Riordan is driven by a desire to work collaboratively in order to create positive social change in a local and individual context. Experienced in fundraising, marketing and public relations, Darragh chooses to combine this knowledge to help enhance the lives of people who have experienced vulnerable times.
Darragh was born in London to Irish parents and witnessed the effects of poverty and social injustice from an early age. She attributes her strong work ethic and commitment to the community and to her mother who mentored Darragh from an early age to use the privilege of education, health and well-being to better society.