Early Childhood Education
At Lifewise's Early Childhood Education centres in Waimumu, Glen Eden, and Royal Road, our experienced teachers create an educational, nurturing and caring environment.
We know that you only want the best for your child and we recognise that the cost of care can be a barrier to making that happen. Our goal is to break that barrier by providing high quality care and education at a low cost. We can even offer 20 hours of care free of cost.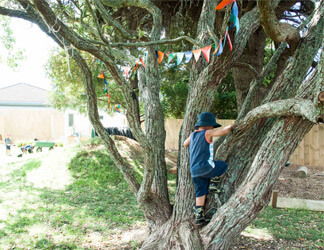 WHAT YOUR CHILD NEEDS
Our goal is to support you and your child by first understanding your family's needs.
We offer 20 hours of care a week, that's up to six hours a day, and you get to decide how you plan that time.
We are always interested in meeting and networking with qualified, registered teachers. If you have a strong interest in working with children who have experienced trauma, please give us a call on 0800 LIFEWISE.
A CARING PLAN THAT WORKS FOR YOUR CHILD
We will work with you to understand your needs and find the care and education that works best for you.
Lifewise ECE centres are designed as a safe space for your child that is helpful for learning and perfect for play. Contact us if you'd like to come and see our centres.
Please use this online form to indicate your interest in your child attending Lifewise ECE centres. There is no obligation to book in your child if you decide our centre is not right for you.
If you need help please contact Lifewise
This can be done confidentially by phone or email.