Family Services
Lifewise in New Lynn helps families in West Auckland.
We provide Community Social Work support and Parenting Courses to help keep families healthy and able to stay together.
We also offer foster care services to keep vulnerable children safe and cared for until they can return to permanent safe homes.
Lifewise Family Services include parenting courses, family counselling, social work, foster care and respite care.
Community Social Work for Families
Social workers at Lifewise Family Services will:
Work respectfully with you and your family
Find out what is important to you and how we can help
Treat your information with the utmost confidentiality and only talk with other services with your agreement (the only exception being when a child's safety or welfare is at immediate risk).
Work with you to agree upon a plan and help you achieve what is important to you.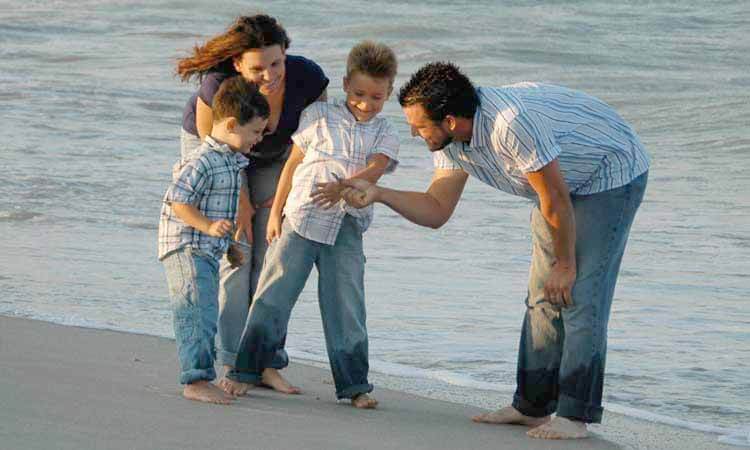 Foster Care
Lifewise is one of Auckland's largest and most experienced foster care providers. We always put the needs of the child first and we have a strong focus on early intervention. Working with younger children helps to reduce the risk of trauma caused by domestic violence, homelessness, or other matters.
We connect families in need with the resources available in their own community. Lifewise works closely with Oranga Tamariki and community services to support families in their own home.
Mana Whānau is a six-month programme run by Lifewise to support families/whānau to stay together.
We work in partnership with parents who are under stress, offering practical support. One whānau worker will provide support to you in your home and community. There may be one or two other workers helping out as needed.
Lifewise is looking for compassionate, family focused and big-hearted foster parents. If that sounds like you, or someone you know, give us a call today.
Community Development
Building stronger, healthier communities is a focus of all our work. People work here with a particular role of developing stronger community links to meet social needs.
We would love to talk with you about ideas you have for local community need. Call us on 09 818 6834.
If you're a Glen Eden local and want to know more about Greater Glen Eden (GGE), would like to become more involved in your community, or are interested in talking with a community worker, please contact us to find out more.
Lifewise runs six-week parenting courses at our New Lynn office regularly throughout the year. These courses offer practical tips or inspiration to parents or anyone planning to become a parent.
We also offer a weekly "Parenting Through Separation" course to help your kids when you separate. This four-hour course is available for free and helps to minimise the stress that separation causes.
Frequently asked questions
What Parenting Courses can I do?
We have Toolbox Parenting courses every term. The Early Years covers ages 0 to 6, Building Awesome Whanau 0-12, and Tweens and Teens 12+. These are run every term for 6 weeks. Early Years on Monday night from 7 pm to 9.15 pm, Building Awesome Whanau is on Thursday morning 10 am to 12.15 pm and Tuesday night 7 pm to 9.15 pm.  Tweens To Teens is on  Wednesday night 7 pm to 9.15 pm.  To register please provide your name, address and contact number on this form. The course cost is a sliding scale from gold coin donation up to full price of $75 or $110 for a couple.  Free to foster parents and caregivers.
Can I do a Parenting Through Separation course with you?
Yes, we run regular Parenting Through Separation courses at least 1 x per week in New Lynn and 1 every 2 months in Helensville. These are run on a week day 1 x per month 10 am to 2 pm, on Saturdays 10 am to 2 pm or weeknights 6 pm to 10 pm.  To register, we need a full legal name, contact number, address, email and date of birth.  We also need to sight a photo/legal ID.
What does Lifewise Family Services do?
We offer social work support to families living in West Auckland for the following: Parenting, Advocacy, Counselling, Budgeting, Housing, Family Violence, Community Respite. We run Toolbox Parenting and Parenting Through Separation courses for anyone in Auckland.
We also provide foster care for children who are unable to stay with their families and who are  in the care of Child Youth and Family Services
I need a food parcel, how do I get one?
We provide food parcels from our service to families living in West Auckland with children and who are engaged with our services as a client.  If you don't fall into this category you can go to Citizens Advice and they will make a referral on your behalf straight to the food bank.
Do you have housing available?
No. But if you are homeless, we can refer you to someone who could help.
If you are a family living in West Auckland and there are children at risk then we can take a referral for social work support. If you don't fit into that category then we provide you with contact details for other services.
If you need help please contact Lifewise
This can be done confidentially by phone or email.