Five meals, six whanau, and just $30!
Lifewise's Youth Housing Service provides tenants with life skills training, such as how to live independently and be a good neighbour, while also taking on responsibilities like growing their own veges.
Lifewise recently joined hands with Monte Cecilia and VisionWest for a workshop called Kai time! With just $30 worth of groceries, youth and young parents learned how to make Spaghetti Bolognaise, Chicken Stir-fry, Mince Stew, Chicken Soup, and Chicken Pasta. Each meal could feed a whanau of six!
Along with practical cooking skills, young parents also learned about food groups and servings, plate size and portions, how to read food labels, the importance of regular exercise, maintaining a healthy body weight, and also how to care for papatūānuku.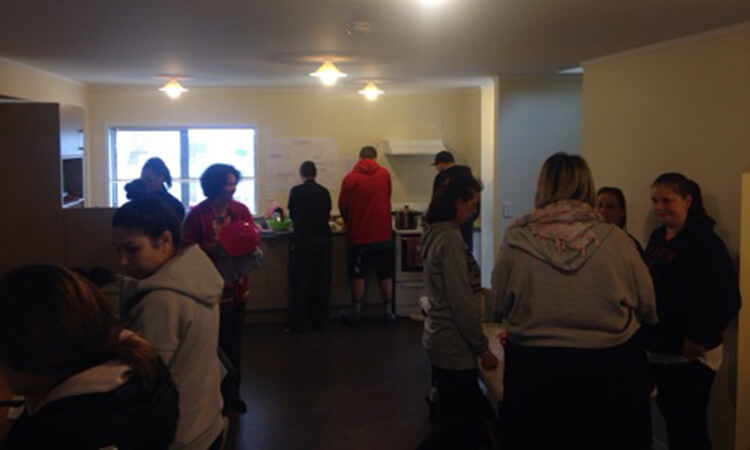 The social housing block that this workshop was held in is the result of a collaboration between Airedale Property Trust, Lifewise, Housing New Zealand, VisionWest, and Monte Cecilia. The youth and young families who have moved into these homes will be given the support and help they need to move into permanent, stable housing and achieve independence. Tenants will be able to access a range of services including social work support, advocacy and budgeting, counselling, parenting courses, back to work training and youth education.
To know more about the positive impact of Lifewise's Youth Housing Service, watch this video of Victoria Hearn, who leads the design and development of this service.