Urgent call for help to keep children facing adversity from being left out.
This Christmas, a handful of amazing donors have donated $10,000 to inspire you to help us raise at least another $40,000 by 31 December.
Will you please donate a Christmas donation to provide intensive support to ensure children like Kane can be prepared for mainstream schooling?
This Christmas we want to highlight the struggles that some families experience to desperately get their children with complex challenges into crucial childcare. Some children simply haven't had the necessary opportunities to develop the valuable social skills they need to be able to tolerate other children and adults.
Without your support to help early intervention, many children will show up later in our services and in crisis. We see teenagers entering our services who have dropped out of school with complex needs seeking urgent accommodation because they have nowhere else to go. Early childhood is crucial to avoid a lifetime of marginalization.* High quality Early Childhood Education Centre's (ECE) supported by caring, committed teachers is an essential part of changing the life trajectory of children from marginalized or vulnerable situations. Research** has proven that children's emotional wellbeing is critical for children's cognitive and social learning.
*There is a general acceptance in the literature that quality early childhood intervention services for children with disabilities can have beneficial effects on the functioning of children (2007)
**The most critical period for attachment, and brain development is before 7 years of age (Nathan Wallis, Brainwave Trust).
Meet Kane and his Mum Danielle. Kane joined our Early Childhood Centre in Glen Eden at 3 years old. He was forced to leave another centre because they said his behaviours were 'unmanageable'. Danielle came to Lifewise worried and needing to find somewhere that would accept her child and herself, without judgement.
Danielle was initially working full time when she first sought our help but eventually decided to stop work when Kane was 4 years old, due to the time commitment of caring for Kane. Danielle and Kane were just starting the long process of appointments and meetings with paediatricians, and health professionals to find a reason for Kane's high needs. Danielle was shocked to discover that her own son would face a lifetime of ASD (Autism Spectrum Disorder) challenges.
Some at-risk pre-schoolers are currently being turned away from commercial childcare centres, because their behaviours or needs do not fit within a mainstream centre. Typically, a childcare centre's teacher to child ratio does not meet the intense need to safely support children such as Kane in their development. Whānau often cannot afford commercial childcare either.
Danielle had to navigate childcare services on her own as Kane's dad tragically passed away before he was born. She says "I'd be lost without Lifewise's ECE". It took a huge weight of Danielle's shoulders and offered relief from being an independent mother of five boys. Kane is her youngest son and autism was a challenge Danielle had to battle to get help with.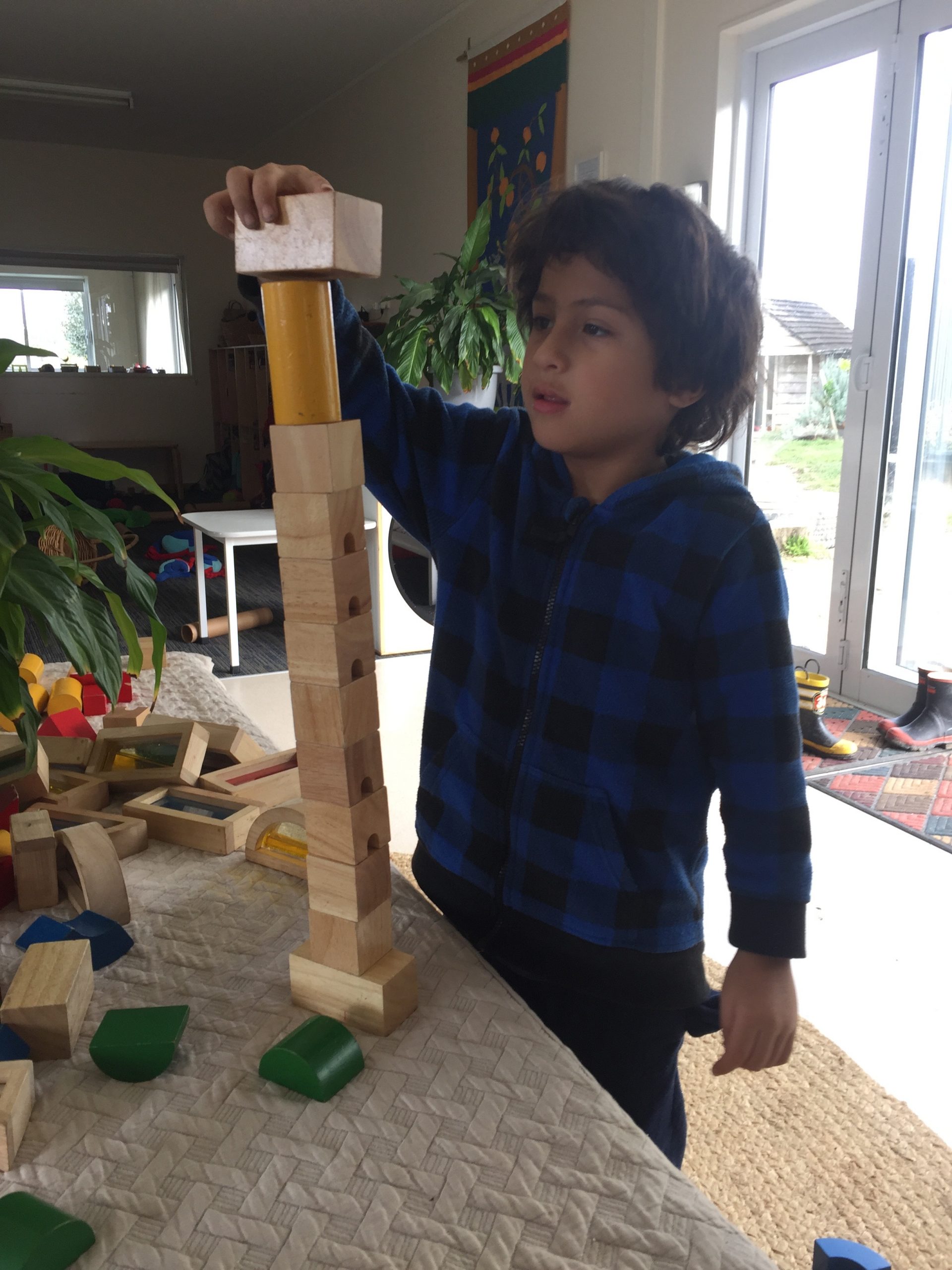 When Kane first came to the centre, he had very limited verbal language skills. At times he showed he wanted to be involved with the other children – observing and laughing with the other children while they played. However, Kane needed help to express himself and needed to learn how to initiate and build friendships. Heartbreakingly, he was often misunderstood when he tried to interact with the other children.
Can you imagine how hard this would be for Kane and his whānau without donors like you supporting centres like Lifewise Glen Eden Early Childhood Education? If Kane is unable to gain the valuable social skills and wrap-around support he needs during preschool, things will get harder as he grows older. If he enters the schooling system socially and developmentally unprepared Kane would be severely disadvantaged.
Danielle says "Initially the drop-offs to the Glen Eden ECE were awful." Kane would physically lash out at Danielle each time as a result of separation anxiety. Time spent nurturing Kane on arrival and building a relationship with Kane, meant that in a one-one basis, building his trust and nurturing his emotional wellbeing, helped Kane to be able to feel safe and secure, and able to leave Danielle for the day – sometimes running into the centre and straight outside to play. This has also been beneficial for Danielle, giving her some much-needed respite, so she felt she could continue to be the best parent for Kane.
Over time, without early intervention and other supports, children like Kane are likely to have less opportunities available to them, labelled as 'too hard to manage' and be misunderstood. This can lead to children potentially dropping out of education entirely which can lead to financial and housing insecurity later in life. Strong connections made in younger years build resilience and emotional intelligence needed for successful relationships in personal and professional areas of adulthood.
After dealing with the system, Danielle questions, "Why is everything so hard?" She says in despair, "You can't keep fighting the system, it's exhausting. If it's not one thing, it's another". Danielle reflects on her previous ECE experience, "I don't think Kane could have continued in a mainstream ECE in preparation for school."
Children like Kane, need extra time and supervision with teachers in a one on one setting, where all of their needs can be met completely.
This helps Kane's individual needs to be recognized and catered for, and for him to develop social skills that enable him to thrive in his school setting.
Danielle has been struggling through this journey, but her older sons have at times been able to help out. Kane now calls each of his brothers "Daddy" in acknowledgement of their special relationships with him.
Danielle also has the support of Kane's paternal grandparents who live in Rotorua. However, during lock-down, this has been severely impacted.
You can turn it around for children like Kane with a Christmas donation to make more places available with the support of teacher ratios children like Kane deserve and desperately need.
Danielle makes it known that "The teachers at the ECE have been hugely helpful, not just with Kane's social tuition and safe care but also by advocating for us. They supported me through dealings with the dental nurse, doctors' appointments and government departments."
Alison, our Glen Eden ECE Centre Manager says, "right from the beginning, we could see Kane for his strengths and capabilities. He is very active, confident and competent. He's able to climb high in the trees, and on the obstacle course, taking safe risks. Kane has great ball skills and loves anything that he can make move. Kane has great dancing moves and loves showing these off – and watching himself in the mirror! He also loves getting muddy and wet. He also is good at immersing himself in whatever he is doing."
The teachers in our ECE centres would like to be able to reach many children and whānau in our local communities. Parenting in any situation has its challenges. Our approach in our centres is to walk alongside whānau, supporting in their aspirations for themselves and their whānau. Often families already know what they want, they just need support in getting there.
Our Lifewise ECE Centre's have removed the biggest barrier to families accessing Early Childhood Education. We provide high quality ECE Centre's at a low cost, or no cost to whānau at all, depending on what they can afford.
This enables families to support themselves when their money earnt stays within their family, and making a big difference to their own success and outcomes.
One of the many things that you can do to help these children is to gift them the opportunity to be in a centre that has an unhurried approach and a sense of calm and respect embedded into their daily practice and their natural environment.
In this season of giving, your loving kindness will support the change in trajectory for children and their whānau. Your Christmas support will be a part of more successful outcomes for children and their families. That's before children even contemplate dropping out of school. Kane has a dedicated caring mother who wants the best for her son, however, there are others not so fortunate and we call out on you this Christmas on their behalf.
This centre and our other Lifewise ECE Centre's are unique in their approach of connection and relationships first. Strong connections are a lifeline for vulnerable children who have had to deal with adversity and bureaucracy in their lives.
It's also an exciting opportunity for you to give. By donating a Christmas gift to help us achieve the remaining $40,000 target you can play a big part in giving children like Kane a better future.
Merry Christmas, and a happy holiday!